The XAG XMISSION multi-function drone is the latest industry level UAV. By carrying a mapping camera or a multi-spectral camera, it is possible to quickly and accurately perform agriculture surveying and remote sensing monitoring, collect farmland information, and assist in production decisions. At the same time, the open payload SDK system enables XAG Xmission agriculture drone to meet the application needs of a variety of industries.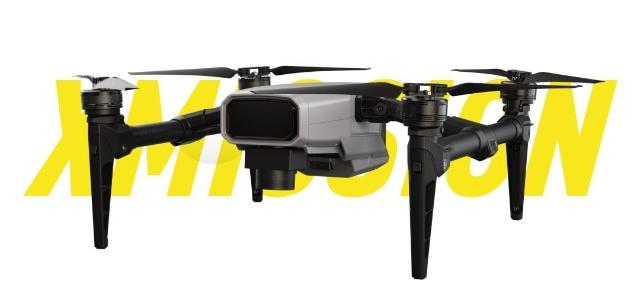 1:Efficient mapping, quick plotting
With a flight mapping area of ​​up to 1500 acres and a 35-minute battery life, it can work flexibly in a variety of environments. In the agricultural scene, the high-definition 2D / 3D maps generated by the heroes on the farmland are automatically uploaded to the very flying clouds, analyzed by XAI agricultural artificial intelligence, and the farmland boundaries or crops (if the number of trees) are identified. Import P-Series plant protection drones to provide a data foundation for fully autonomous plant protection operations.
200 acres of land 15 minutes
In an environment with good network conditions, Extremes can automatically upload photos to the cloud and complete the construction of 200 acres in 15 minutes;
When the cloud network cannot be connected, the user can use the extremely flying data processing terminal device (XStation) to complete the stitching of the offline image. Insert the SD card into the XStation and select 3D or Plane, Fine or Fast according to the job scene and drawing requirements, and the XStation will process the image data accordingly. Similarly, with 200 acres of land, the XStation takes only 15 minutes to produce. Compared to traditional complex and time-consuming splicing software, mapping and mapping is easier, faster, smarter and more efficient.
20 acres of land 3 minutes (5 photos)
Small plot operations, you can use your phone to process image data directly. By taking the four corners and the middle area of the plot, you can use the mobile app to complete the five-picture stitching, and you can generate an orthophoto within 3 minutes, and plan the route for the plant protection operation.
*Note: The processing efficiency is based on the ground sampling distance (GSD) of 5cm/Pixel, the heading overlap rate is 70%, and the side overlap rate is 70%.
1 : 500 high precision mapping
The ultra-flying XCam surveying camera uses a 20-megapixel sensor and a mechanical global shutter to ensure high-resolution imaging of the captured image without distortion and distortion, eliminating the jelly effect, and synchronizing the position information with a millisecond clock to meet 1:500 high. The requirements for precision mapping, and three-dimensional modeling of various terrains such as mountains, fruit trees, tea gardens, etc., to generate accurate high-resolution information maps, which can be directly imported into the Polar Flying P series plant protection drones.
2:agriculture remote sensing monitoring
XAG Xmission drone also can remotely monitor farmland and help farmers make scientific agricultural decisions. Extremely capable of carrying a 20-megapixel agricultural multi-spectral camera (XCam MultiSpectrum), it captures four-band crop HD images and high-definition RGB visible light, five-channel imaging pixel-level auto-alignment, and direct accurate farmland remote sensing images. Users can directly view NDVI maps on the spot, and make timely decisions on agricultural production through intuitive understanding of crop growth and distribution of pests and diseases.
In addition, through the digital analysis of modeling, XAI Agricultural Artificial Planting Intelligence can generate farmland prescription maps and directly import them into the XAG P-series agriculture spraying drones for prescription work, realizing "Where do you need to fight?" .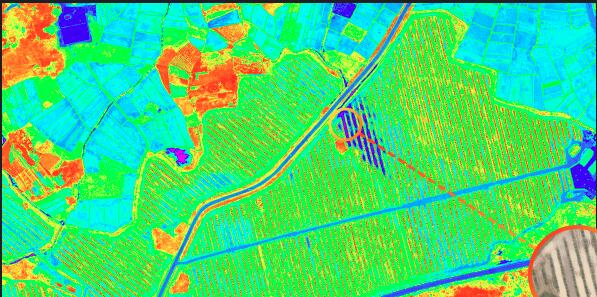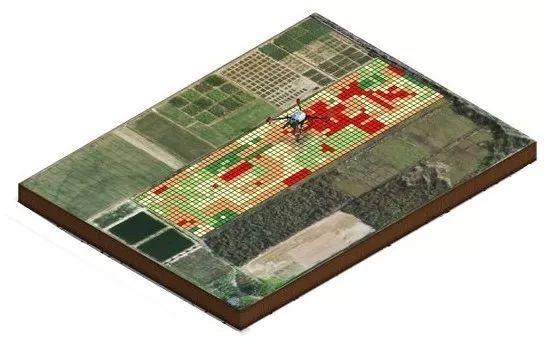 In addition to farmland mapping and remote sensing applications, XAG Xmission can also meet the needs of other industry applications. Equipped with SUPERX3 Pro RTK flight control system, it has full-scale flying capability of centimeter-level high precision; it is lightweight and portable with aviation-grade carbon fiber and magnesium-aluminum alloy material, and can be quickly stored after folding; combined with flexible and varied control methods, it is extremely man-made. Lightweight and easy to use, adapt to a variety of tasks.
Intelligent flight
Xmission Drone equipped with the latest development of the SUPER X3 PRO RTK flight control system, built-in 3 IMU, with powerful computing power and redundant protection system, support full autonomous flight; also equipped with 100 meters of ground-based radar and 30 meters forward avoidance The radar sensing system supports 100 meters of terrain scanning, automatically follows complex terrain, detects pre-judgment to avoid obstacles, and is safer and more stable in flight, meeting the mapping requirements of many complex terrains.
Centimeter-level positioning
Whether it is industry-level applications such as farmland navigation, engineering surveying or map mapping, the accuracy requirements for location are quite high, which requires the use of positioning tools must be very precise. Dual-engine RTK+GNSS positioning system provides centimeter-level positioning accuracy guarantee for Extreme. At the same time, it is equipped with a 4G network module, which can be connected to the Extreme Cloud RTK base station network, and can be put into operation immediately without setting up a mobile base station within the effective coverage.
Flexible route
Xmission agriculture surveying drone supports multiple route modes and the scene is more adaptable. For irregular plots, the operator can choose to fly on any route, "bow", "tune" or "corridor". At the same time, the operation is very simple. Whether it is flight or shooting parameters, it can be completed by a smart phone and an ACB1 digital communication back clip. Users can easily perform various flight tasks without professional training, greatly reducing the operation difficulty. And operating costs.
Lightweight Body
Xmission agriculture mapping uav uses a large number of aviation-grade carbon fiber and magnesium-aluminum alloy materials, while ensuring the structural strength of the fuselage, the volume is smaller, the weight is lighter, and it is easy to carry. With the folding storage method, the backpack can be put into operation immediately, the flight task can be performed, and the work preparation time can be saved.
Open SDK Payload
XAG Xmission agriculture mapping UAV has a 3-way extended digital interface, open SDK, free to develop and customize the mounting system. With cameras equipped with different functions, it is also suitable for a variety of industrial applications such as power inspection, road or waterway inspection, and environmental monitoring.
The use of smart devices and advanced technologies to grasp natural information and establish and apply agricultural digital information platforms is the appeal of digital agriculture for the future development of mankind. We hope that through the open and flexible XMISSION multi-functional unmanned flight system, we can attract more future agricultural elites and build a more complete digital agro-ecosystem with Feifei.