Since we release the latest agriculture spraying drone APK-12,it has worked frequently for the crop spraying throughout the country, escorting the good growth of crops.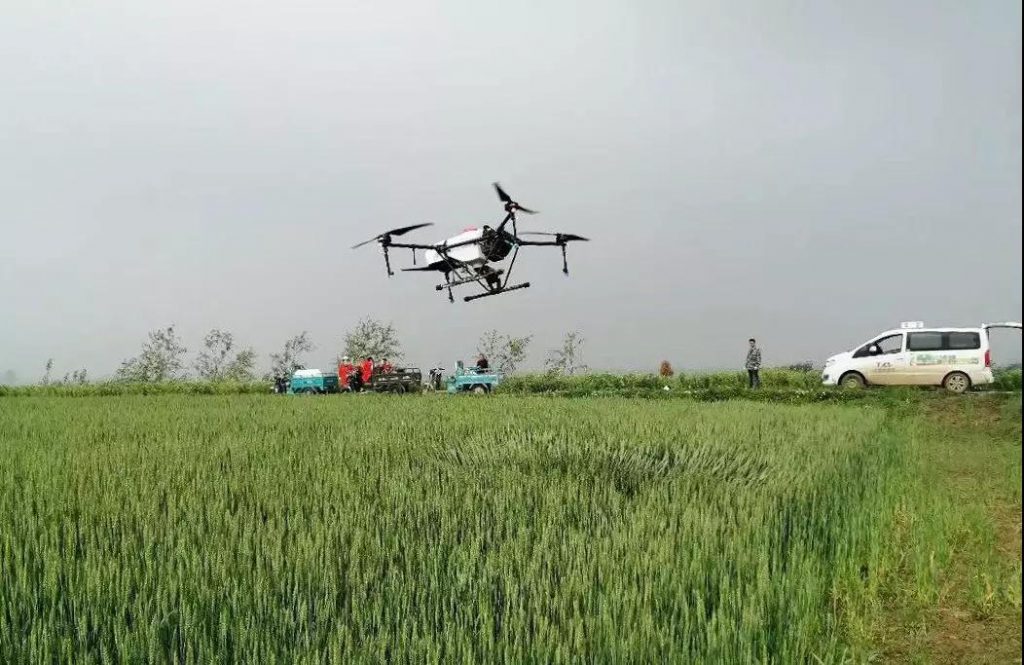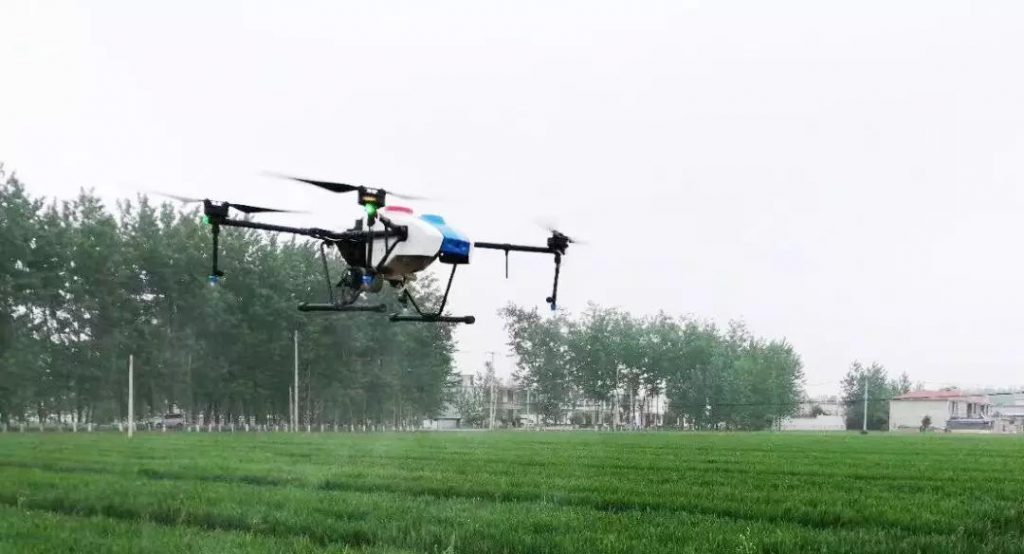 This March. In Dadian Town, Baqiao District, Suzhou, Anhui Province, the 13178 acre of wheat scab was successfully completed. The total number of drones was 35, which lasted for 5 days, and the average working efficiency of the single drone was about 376 acre.
In the prevention and control of crop diseases and insect pests such as wheat scab, the traditional manual spraying operation not only consumes manpower, but also has disadvantages such as low efficiency, high risk, and uneven spraying. The APK-12 spraying drone is a practical, convenient and efficient feature that completely replaces manual work, which greatly saves human labor. At the same time, its body design is exquisite, foldable, and can be moved by one person to improve the transfer operation. Flexibility and reduced transportation costs.
The APK-12 agriculture Spraying drone is equipped with a 12L solid-liquid dual-purpose tank for multi-purpose use. It can not only spray liquid , but also spread solid particles such as fertilizers, which solves the troubles for farmers to change their tools during spraying management.
The APK-12 agriculture Spraying drone is more efficient. A hand-held controller can control 5 drones at the same time. The spray range is 5 meters wide and 18 acres per hour can be completed.
In addition, APK-12 agriculture Spraying drone's newly upgraded 33-inch large rotor can generate a powerful downwind wind field during flight, making it possible to complete uniform spraying while controlling crop pests and diseases such as wheat scab. The drops penetrate into the lower part of the crop and not only spray the crown, but also achieve a better spray effect.
The APK-12 agriculture Spraying drone is also equipped with 3 orientations and 1 obstacle avoidance radar to reduce operational problems and have higher sensitivity to adapt to various operating environments. No matter whether the working plot is near the slope or near the high voltage line, it can be sprayed freely. In addition, the APK-12 agriculture Spraying drone comes with a 123° wide-angle lens, which can transmit the front image in real time during the plant protection operation, providing reference for the operation decision of the flying hand.