MS600
MS600Pro multi-spectral camera is a 6-channel multi-spectral camera sensors . It is produced by the first-class spectrometer team of Yuhang Smart Tech .Each channel adopts 1.2Mp high dynamic range global shutter CMOS detector, and 17 bands in the range of 300nm~1000nm. It has a variety of configuration options and can be deeply customized according to user needs.
Features
▶ Downstream light sensor: Real-time ambient light radiation correction, effectively reducing illumination variation interference
▶Small size and light weight: compact design, small size, 6-channel product weight 170g (excluding GPS and DLS)
▶Universal interface, easy to integrate: Standardized interface design, can be operated independently, or quickly integrated with various drone
▶Portable operation, easy to use: equipped with professional custom APP, one-click link for mobile devices, intelligent camera control and data display
▶ On-board computing, real-time mapping (MS600Pro) built-in 4-core CPU module, on-board real-time processing and image real-time downlink two-in-one, support industry algorithm development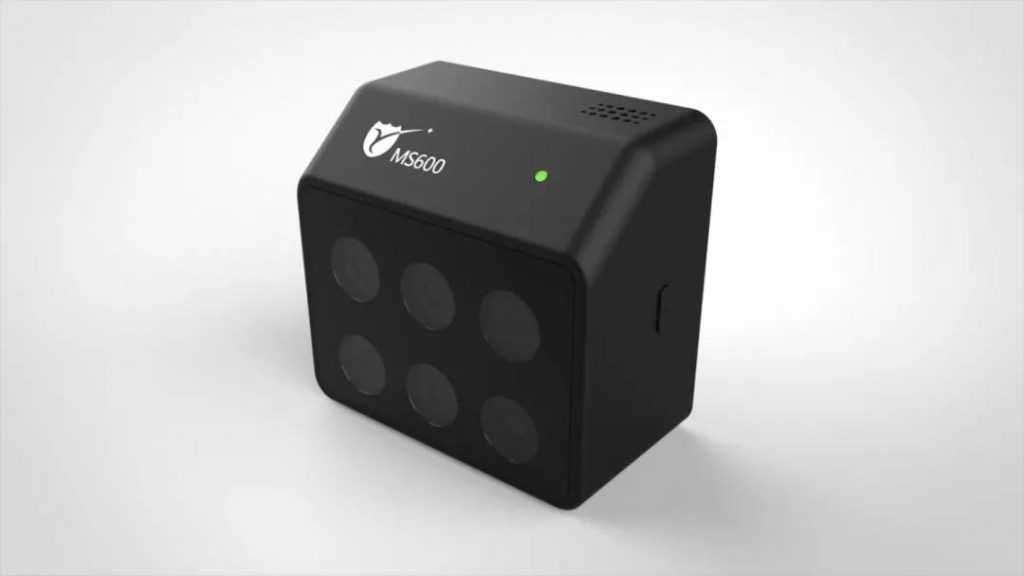 The following Testing based on DJI Matrice 600 and Matrice 200 series drone ,working with our MS600 Multispectral camera sensors
Purpose of the test
Evaluate the image quality of the Changjiang M210 equipped with the Changguang Haochen MS600 multispectral camera.
Test procedure
2.1 Test environment and equipment
Test environment: a farmland in Beiwu Town, covered with winter wheat
Test equipment: DJI M210 Drone, MS600 multi-spectral camera, Ag-60 calibration gray board
Processing software: Pix4D
2.2 Test content
Flight specs and image specs
Finally, the vegetation index is calculated from the reflectance image and the result is output.
Test results
3.1 stitching results
The single-band image generated after splicing the MS600 multi-spectral image is shown below.
MS600 single-band image at 30m height
Geometric correction and band fusion of single-band images, and multi-band images of six bands are shown in the figure below.